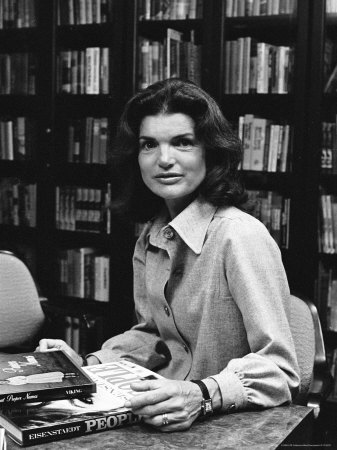 Jackie at work.
As the fiftieth anniversary of the assassination of President John F. Kennedy approaches
The Committee Room
pauses for a look at Jacqueline Kennedy Onassis' career in publishing.
The former First Lady spent nearly twenty years as an editor, a period longer than that of her celebrated marriages to JFK and Aristotle Onassis combined. First at Viking, then at Doubleday, Jackie helped shepherd to publication nearly one hundred books, both fiction and non-fiction.
The death of Greek shipping magnate Onassis in the spring of 1975
left Jackie, at age forty-five, a widow for the second time.
Her children were teenagers requiring less of her attention. The most famous woman in the world found herself at something of a loose end.