In
Audrey and Bill: A Romantic Biography of Audrey Hepburn and William Holden
, just published by
Running Press
, veteran film journalist Edward Z. Epstein creatively uses the personal relationship between Hepburn and Holden as a starting point for a wider look at how these two very big stars of the 1950s maneuvered through the changes that came to their lives and to the film industry in the 1960s and beyond.
"Both stars are charismatic screen personalities, favorites of mine, and I'd thought for a long time about writing a book on the largely untold story of their romance," Epstein, who is the author of numerous books on film subjects including
Paul Newman
,
Clara Bow
, and
Marlon Brando
, told
The Committee Room
. "As New York press contact for MCA/Universal, I worked with many people, over the years, who knew both Audrey and Bill, and who were familiar with the problems they faced and the pressures of the business they were in."
Today Hepburn is an icon recognizable even to those not so familiar with her film work. Holden, though he had a much longer career than Hepburn and his once tremendous box-office clout earned him the nickname "Golden Holden," has not been so well remembered.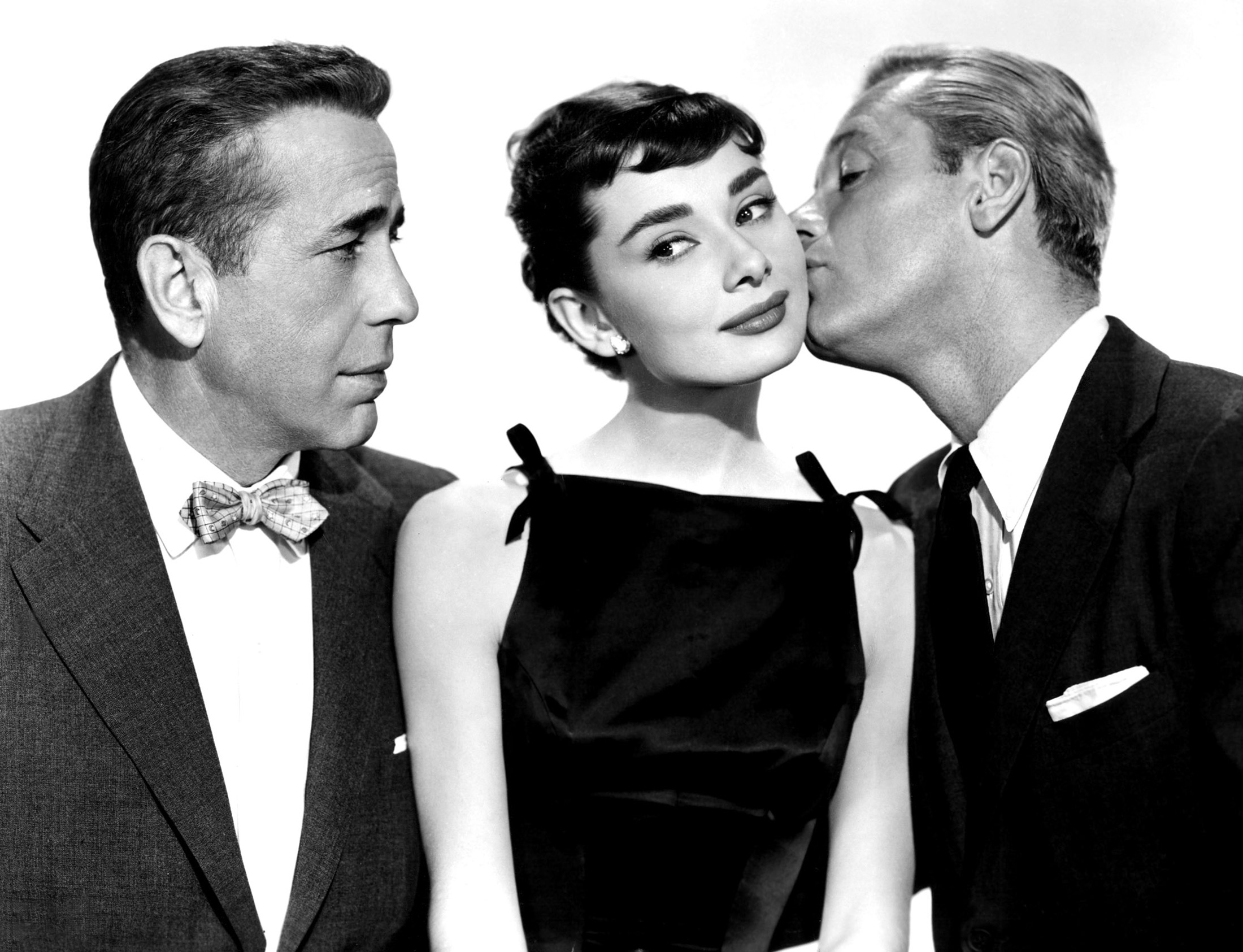 Bogart, Audrey and Bill in publicity shot for Sabrina (1954).
Bogie seems left out.
"Hepburn's iconic stature, to a large degree, is a result of the revolutionary impact she's had on the world of fashion," Epstein told
TCR
. "Young women still strive for her 'look' in
Sabrina
,
Funny Face
and
Breakfast at Tiffany's. 
Combined with her radiance on screen, her talent as an actress (although she never thought she was a good actress!), and her lilting, unique speaking voice, her appeal has stood the test of time  It's tougher for a man to achieve iconic stature. Those that attained it -- Wayne, Bogart, Cagney among them -- were archetypes of their age, projecting an appeal that went beyond their looks and their films. Holden was the ideal All-American man [and] every bit the superstar that George Clooney, Brad Pitt, and Bradley Cooper are today."