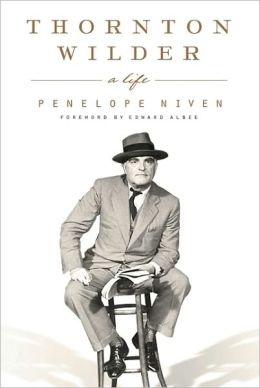 Thornton Wilder: A Life
by Penelope Niven
The Committee Room
notes with sadness the death of
Penelope Niven
, biographer of playwright and novelist Thornton Wilder (
Thornton Wilder: A Life
). Niven died unexpectedly on August 28, 2014. At the time of her death, Niven was working on further Wilder projects, including a book titled
Wilder on Writing
.
In early 2013, Niven generously gave an engaging and in-depth interview to 
TCR
 in regard to the recently published 
Thornton Wilder: A Life
.
Kirkus Reviews
called
Thornton Wilder: A Life
"satisfying and insightful...a perceptive, indispensable portrait of a productive and restlessly intellectual life" and the
Boston Globe
praised it as "a sweeping look into the life of a man who left an indelible mark on the American theater...a vital work of scholarship."